Hello world!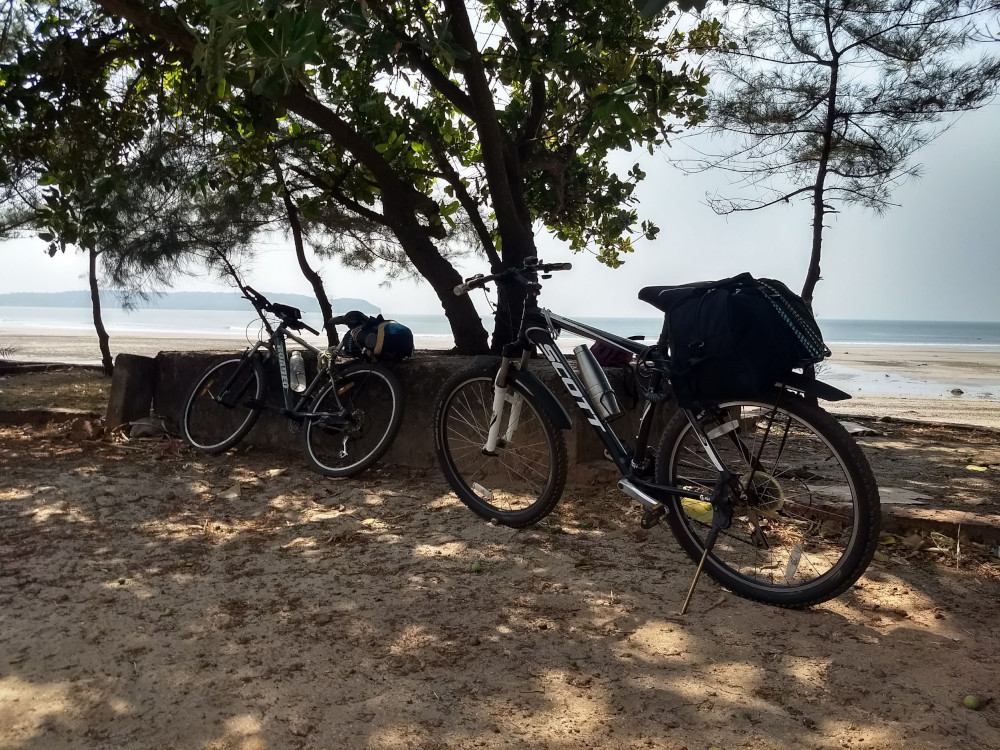 I am thoroughly in love with cycling. And with the Konkan region as well. Its beautiful beaches, the densely forested trails, the food, the historic forts, but most importantly the warmest, kindliest people ever!
To those who might not know – Konkan is the western part of Maharashtra, between the Arabian Sea and the Western Ghats, famous for the Hapus (Alphonso) mangoes and cashews. What is not known so much is that this region is a treasure-trove of tropical evergreen forests and virgin beaches, waiting to be discovered!
So about two years ago, I naturally took to touring the region by cycle, sometimes with friends, or solo at other times. The first trip was so thrilling, I took many more over the next couple of years, till eventually, the desire to share this dream experience with others grew strong.
And so, Konkan Pedals was born.
Konkan Pedals is an endeavour to enable you to take time out of your busy life, and experience the thrill of discovery in the best way possible!
Stay tuned, and keep reading. In the next few posts, I'll be describing more about cycling in this region, and also about Konkan Pedals.